The How to Speak English Quiz is designed to test your English language speaking ability against the benchmark of native English speakers. New quizzes will be posted regularly and each quiz is 10 questions.
These questions are based on the CEF System.
The CEF System is widely used to "assess the standard of learners of foreign languages across Europe"
There are three basic grades – A, B and C and each of these grades is divided into two levels 1 and 2. The bottom grade A is a beginner, B is an intermediate learner and C an advanced learner. To increase your fluency you should aim to move up the grades from A1 up to whatever standard you want to reach.
B1/B2 is normally considered as fluent in a given language.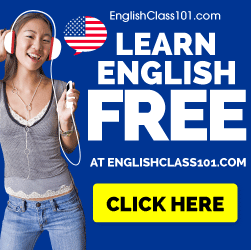 Answer all 10 questions and you will achieve a score out of 10. Your fluency can be estimated as follows:
0 – 3 correct answers – Grade A1/A2 
4 – 5 correct answers – Grade B1
6 – 7 correct answers – Grade B2 
8 – 9 correct answers – Grade C1
10 correct answers – Grade C2
QUIZ 1
QUIZ 2