Most people who start to study English find that they do not make the progress that they want and progress is much slower than they expect. There are a number of things you should know which will make your learning easier and also allow you to speak English quickly and easily. We call these the 5 rules to speak English correctly.
1. Don't be tempted to study English Grammar
The logic behind this rule is simple. Did you learn grammar when you started learning to speak your native language? Of course not! We learn language by being constantly exposed to it and by trying to speak and copy native speakers. Even native English speakers find the rules of English grammar difficult. So – don't worry too much about learning grammar if you want to speak english correctly.
2. Learn and study as many different phrases as you can
Learning different words and then attempting to join them together to form as sentence or phrase is rarely successful. A better way is to study English phrases and then copy the waay that native English speakers say them. Think about the way that children learn a language – they listen to phrases and words, not just words. Simply knowing a few simple phrases will allow you to speak a large number of sentences. A good way of learning any language is to learn 500 phrases – this will mean that you will be quite fluent in the language.
3. Don't translate directly from your native language
If you translate sentences from your native language directly into English then it is likely that they will not make much sense. The order of the words in English is very different to that of other world languages. This is the reason why many internet translation software programs don't work particularly well.
4. Practice Actually Speaking the Language!
Most people spend lots of time trying to read or listen to a new language. If you really want to become fluent then you need to practice speaking English as often as possible. Actually speaking the language will embed it into your mind much more quickly than any other technique. In order, the most effective techniques are listening, speaking, reading, and finally writing.
5. Submerge yourself in the English Language
This is a real secret of becoming fluent in English. When learning a new language, immerse yourself as much as possible in that language. This means exposing yourself to the English language as much as possible. If you get the chance to spend some time in an English speaking country then take it! This will do more to improve  your English speaking ability than any other method. Alternatively – surround yourself with anything English – words, videos, phrases, people. Try attending social events where the rule is that everyone will speak English for the entire evening. This will enhance your ability to speak English correctly.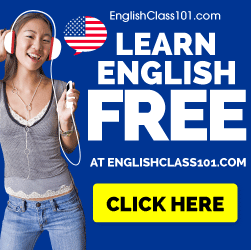 Related articles