Learning a new language is certainly a challenge, no one can fail to appreciate that.  And finding appropriate English for beginners courses can sometimes seem like an enormous mountain to climb.
However, the novice English speaker has that advantage of a huge amount of opportunities to learn and hone their language skills.  By putting in place a few simple rules it really is possible to improve your English speaking, even if you don't necessarily think you have a natural aptitude for language.
The first thing you need to tell yourself is the following:
Don't panic!  There are no hard and fast rules to learning a language.  You're not in competition with anyone, there are no time scales or deadlines, and you need to accept that you are going to make mistakes along the way.  But it doesn't matter, because even making mistakes are simply another aspect of learning.
English language for beginners really doesn't need to be as daunting as you first think.  There are hundreds of different ways by which you can begin to speak and improve your language skills.
Home study courses – These can be a great idea for novice English speakers, and means that you can begin your language journey at home without anyone watching or listening to you.  If you're feeling nervous or embarrassed about speaking those first few words then speaking English anyone is watching or listening in is the ideal way to build your confidence.
Join an English language for beginners class – This is an excellent way to learn.  Not only do you get to learn in a structured manner, but you get to practice with other people at a similar level to you.  And you might well make a few friends along the way as well.
Watch English television – Even if you don't understand every word of what's being said, watching simple TV programmes – such as quiz shows – is an excellent way of improving your skills.
Read children's books – This is a great way to improve.  Learning the simple words and phrases that these books provide are one of the most efficient ways of improving your skills.
A Common Pitfall to Avoid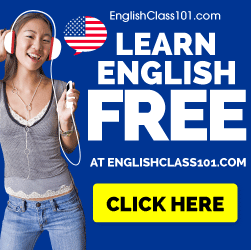 One thing that some English language for beginners courses fail to understand is the need of a person just wanting to get to grips with communication.  Grammar is a very much an issue, and whilst it's undoubtedly important, it's not the be all and end all of learning a language.
Yes, basic grammar is necessary, but when it comes to simple communication then the finer points of English grammar are not actually so important.  In fact, most native English speakers have no idea about higher grammar rules, and they talk and understand perfectly well.
So try not to get too bogged down with grammar.  You'll be far better placed to simply practice talking to native English speakers, and concentrating on learning words and phrases.
When learning English, try to use a variety of different methods, rather than just a single one.  Signing up for an English language for beginners course, be it home study, group lessons or private tuition, is great.  But try to ensure that you also talk to as many English speakers as you can, because that really is the best way to learn and improve your English.  Good luck.
[easyazon_block add_to_cart="default" align="center" asin="0307972348″ cloaking="default" layout="top" localization="yes" locale="US" nofollow="default" new_window="default" tag="internetebo0b-20″]