Let's face it, many people manage to get to a certain stage when learning a new language, and then seem to get stuck.  You can communicate, understand and hold limited conversations, but managing to pass that plateau sometimes seems to be that extra step that's impossible to take.
So, let's look at some ways in how to improve your English.  Ways that, if you work them into your daily routine, really can see your speaking skills progress beyond your wildest dreams.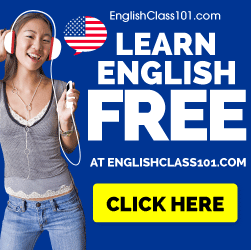 Listen to English music and try to understand and memorise the words.  For some people, putting words to a tune is just the catalyst you need to improve your language skills.  Add to the fact that most songs repeat the same phrases a multitude of times and you're well on the way to learning new words and meanings.
And on the same theme – why not try singing karaoke in English.  After all, pretty much everyone makes a bit of a fool of themselves at these events, and you'll probably have a great deal of fun as well as a terrific way of how to improve your English.
Use English search engines on the internet.  Yes, it might well be easier to use your own language, but the more you immerse yourself in English, the easier the language will become.
Get a computer language learning game for your games console.  For example, Nintendo DS offer great tools that you can use to improve your grasp on the English language.
Watch a movie or read a book that you're already familiar with – but this time make sure it's in English.  You know the plot, so that makes it easy to follow, but this time you'll be doing so in English.
Go online and talk to people in English.  Try websites such as Gum Tree, where people often advertise for language practice.  Usually you'll trade time for time – so you'll spend half an hour speaking English, and then half an hour speaking your language.  Not only is this a great way of how to improve your English, but you'll be helping someone out with their language skills as well.
If you find reading English a challenge, then try some children's books.  Specifically designed to aid learning, these are perfect for adults who are trying to boost their language skills as well.
Try to think in English.  One way of how to improve your English is to translate your thoughts.  Do this at any point – when you're wondering what to have for breakfast, thinking about work – anything really.
Keep a small English dictionary with you at all times.  That way, when a word comes up that you don't understand you can look it up immediately.
And last but not least – keep trying.  Thinking up ways of how to improve your English is never going to be really simple, but the more you do it – the better you'll get.