How to learn English is a question that many non-native speakers struggle with.  After all, it's a simple fact that some people have a good aptitude for learning a new language, and others find it more difficult.
But whichever camp you fall into, there are some ideal ways in which you can help yourself to improve.  And of course, the more you do, the faster you'll improve.
The following are all ways in which you can help in your quest of how to learn English.
Try to speak and listen to native English speakers, rather than those who speak English as a second language.  As with any language, nobody actually speaks English in a truly grammatically correct manner, and slang and other phrases become normal in the speech of a native speaker.
Talk as much as possible.  Yes, it can be difficult sometimes, and we all get nervous of saying words in the wrong way or taking them out of context.  But if you can learn to simply laugh at your mistakes, rather than being embarrassed about them, you'll find learning English begins to come a lot easier.  And, to be honest, nobody is going to laugh at you.  They'll probably be far too impressed at your efforts to learn another language.  After all, the British are the worst in the world at becoming bi-lingual, being as English is so widely spoken.
Watch English TV and listen to English radio.  Okay, you might not understand everything, but the more you listen to the way sentences are spoken and put together, the faster you will start to understand the language.
One of the best things to do when learning English is to record yourself speaking.  Okay, no one really likes to listen to the sound of their own voice, but it really is an invaluable aid.  Sometimes you might think you're pronouncing a word correctly, but it's only by actually listening to yourself that you'll hear a difference.
Do exercises and take tests.  This doesn't necessarily need to be tests that are formally marked – perhaps just do ones in a good English text book.  Whether you attend formal classes or teach yourself, pushing yourself with tests is one of the best ways of how to learn English. Try our quiz here
Make English your main language.  Buy English books, magazines, watch English films, talk English with your friends and try to think in English.  In other words, immerse yourself in the language as much of each day as possible.
As you can see, when you're wondering how to learn English there are many things you can do to help.  But the most important tip of all is to keep trying.  Don't become disheartened, no matter what happens.  Because every time you think, listen or speak English then you're improving your skills.  And the more you can do this, the better your language skills will become.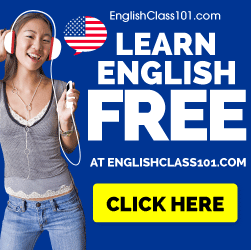 And of course, don't forget to try and have fun as you learn.  Whilst learning English can be a challenge, you can also enjoy yourself as you do so.  Good luck.