When it comes to speaking a new language it's always a challenge to master the basics.  But once you've done that, then how to learn English and to speak it more fluently is the next major problem many people come across.
So what can you do to aid your learning, and help you begin to speak English like a native?
Live with a Host Family
If you have the opportunity then living with an English speaking host family and immersing yourself full-time in speaking English can do wonders for your language skills.  There are many companies that offer this service where, for a fee, you literally move in to an English family's home for a week or two.  Part of the deal is that you speak nothing but English.  And by doing this from the minute you wake up to the moment you go to bed can do wonders for your English speaking skills.
Volunteer to Work in a Charity Shop
There are many charity shops in the UK, and most are looking for volunteers to help run them.  Working for a few hours a week in one of these can do wonders for your efforts of how to learn English.  Not only will you get to practice your language skills with the other staff, but also with the customers who come into the shop.  You'll also get to handle money, so this will improve your English counting skills, along with utilizing various vocabulary that you might not use so much in other situations.
Who knows, you might even get to snap up some bargains in the process, as you'll have the first opportunity to see what gets brought into the charity shop.  Of course, along with improving your language skills, you also get to help out the charity as well.  Not to mention the fact of integrating yourself with the local community.  All in all, volunteering to work in a charity shop really is a win-win situation all round for everyone concerned.
Mutual Language Conversations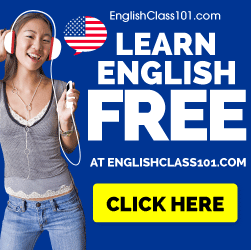 Whilst your main objective is how to learn English, don't forget that you too have something to offer others.  And that's the skill of speaking your own language.  In the same way that you want to practice speaking English, there's sure to be other people out there who'd love the opportunity to practice speaking your language as well.  And this is a powerful tool that you can use to both parties mutual advantage.
Websites such as gumtree.com often carry free adverts for people looking for language practice.  And it doesn't matter if the person or people are not local to you, because the language practice can be done via the telephone.  Very often people agree to talk, with the first half an hour being spoken in English and the second half hour in your own language.  This is an excellent method of how to learn English and practice your skills.
As you can see, it sometimes takes just a little imagination to get out there and create situations in which to practice your language skills.  So keep at it, and ensure that you put yourself in as many situations as possible where you're forced to speak English.  Because the more you try, the better you'll get.  Good luck.