How to Speak English Fast  – What is the best way to learn to speak English?
This is the most common question that I am asked. The truth is that there is no "best" way for everyone. There is, however, a best way for each of you. That way is the way that you find most comfortable and which suits your personality and learning style. Today I'm going to look at what is known as the "immersion" method, which is probably the fastest way to learn English for beginners.
The Immersion Method – An example of one user is Benny – the Irish Polyglot
A "Polyglot" is simply a person who knows and is able to use several languages. Benny certainly knows a lot about learning to speak different languages. Here's an old video of him speaking 8 different languages:
He has a best selling book called "Fluent in Three Months" and regularly does tours to speak about his experiences in learning the 12 languages which he currently speaks – he may have added more since the time of this post! So the key question is: Can YOU use the Immersion method to learn how to speak English? Let's take a look.
What the method entails and what's in the book. 
Fluent in 3 Months
I bought the book to take an in depth look at Benny's methods and make a judgement. I bought it from Amazon.co.uk where it has (at the time of writing this post) 42 reviews with an average rating of 4.2 out of 5 stars. It has a similar rating at Amazon.com and is available on all Amazon sites. I bought the Kindle edition since this is how I prefer to read books.
There are 10 chapters in the book beginning with his story from just after his twenty-first birthday when he moves to Spain and enrolled in a class to learn to speak Spanish. Even after 6 months of attending class and living in Spain he could barely string a sentence together in Spanish.
He then compares it to an occasion just 7 years later when he converses in eight different languages during a party at a local bar. He explains that to learn a language you have to live it. The rest of the chapter is a light hearted look at your motivation for learning a language where he explains that with true passion to connect with other human beings in their own language, you can have fun and learn much more quickly. He also discusses how to develop that passion.
Chapter 1 describes twenty common language learning myths. He states that ANYONE can learn a new language irrespective of intelligence, age working or living condition. Its a bold statement but he doesn't stop there. The twenty myths are described in detail and he spends time showing you why each one is a myth and why. All the most common statement about learning a new language are here; from the very common "adults learn slowly compared to children" to the equally common "some languages are hard to learn. Benny takes the time to debase all the most common excuses and I found the chapter quite inspirational on first reading it.
Chapter 2 talks about setting specific end goals with timescales for language learning. This was interesting because almost every book you read about people who have been successful in their lives describes one of the reasons as this setting of measurable goals. The title of the book is discussed briefly and the importance of understanding the meaning of the word "fluency" is emphasized in detail. Benny's preferred method of measuring fluency in a language is to use the CEF System. This is a "guideline used to describe achievements of learners of foreign languages across Europe"
In this system there are three grades, A, B and C with each grade being split into two levels 1 and 2. An A grade is beginner, B is intermediate and C is advanced. level 1 in each grade is is the lower level with level 2 being the higher. The six grades in increasing order of fluency and proficiency are A1, A2, B1, B2, C1 and C2. There are specific definitions and measures for each grade described here on Wikipedia. As an example A1 is described as a person who:
Can understand and use familiar everyday expressions and very basic phrases aimed at the satisfaction of needs of a concrete type.
Can introduce him/herself and others and can ask and answer questions about personal details such as where he/she lives, people he/she knows and things he/she has.
Can interact in a simple way provided the other person talks slowly and clearly and is prepared to help.
Benny argues that fluency starts at B2 and includes both levels above it, i.e. C1 and C2. I can see why he chose this grade as his measure of fluency since it includes "Can interact with a degree of fluency and spontaneity that makes regular interaction with native speakers quite possible without strain for either party" That sounds like a pretty good definition of fluency to me! You can test your current standard of proficiency here:
http://www.languagelevel.com/english/index.php
http://www.englishtag.com/tests/tests.asp
How did you score?
The most interesting part of this chapter is "How Much Time Do You Need to Reach Fluency?" Despite the title of the book Benny says that you don't need to learn so quickly but its perfectly possible to become fluent in 3 months if you are prepared to put in  the work. He recommends that you aim to achieve level A2 or B1 within the three months if you are learning your first new language. It's definitely one good way to learn how to speak English fast!
I liked the phrase "Ultimately, languages are learned in hours, not months or years". I've seen this in other skills learning. Focussed effort with specific defined goals over a short period is far better than a lower level of effort over a much longer period.
The idea behind the 3 months in the title is that this period is long enough to make progress but short enough to retain interest. Benny also admits that whenever he visited a country to polish is language skills then the visa limit was typically three months!
The recommendations include picking specific level of fluency according to the above scales with a time limit to reach that level. He also states that its a good idea to announce your "mission" to the world…….via email, text or even on your Facebook page.
I liked this idea because I've seen it work when I started to learn to play the guitar. I made little progress until I selected a local guitar teacher (Roger)  who insisted I bought a specific book (How to Play Guitar, Phase 1 by Ernie Ball if you are interested!) and announced we would work through the various exercises over a period of about 9 months. This did two things. It gave me a measurable goal with defined timescales and it also gave me a sold reason to practise regularly so I could demonstrate progression to Roger.
Chapter 3 is "How to Learn Thousands of Words Quickly" and really starts to get into the some very useful material.
Benny explains why we forget things and introduces a couple of techniques to make learning new foreign words more efficient and also more fun. I've seen both these before, and I can certainly say they work. I read about the first around 20 years ago in a book written by Harry Lorayne who I think at that time was world memory champion (yes they even had a world championship for remembering!) It was called How to develop a super-power memory / by Harry Lorayne and I remember learning all 52 states of the United States in order and also how to remember a 12 digit number. I told someone that I could memorise any 12 digit number and they challenged me to prove it. I asked them to give me a number consisting of 12 digits, varying as many digits as possible. I spent a few minutes using one of Harry's techniques and I can still recall it today, without hesitation 20 years later.
Basically the technique uses crazy associations in a story. The crazier the story the easier it is to remember.
Here's an example:
Let's say you wanted to remember the Italian word "tavolo" which means table. The word itself is pronounced as it looks tav-o-lo. The first section, "tav" is quite an unusual start to an English word but it reminded me of the word "tavern" which means bar. The middle section "o" is a circle so I could visualise a TAVern, in front of which is a LOW table and someone is throwing the letter "o" onto the table.
Now although the example I gave was for an Italian word, the method can be used for any language learning, including English. It sounds crazy but the mind does this in an instant and with a little practice some people can do it as they speak. I remember Harry's book gave lots of different examples of this type of association.
The second method Benny describes for learning words quickly is something he calls "spaced repetition" Again I've seen this method before. It uses flash cards and the words you remember easily are kept lower down in the deck with the words you find difficulty remembering are kept at the higher part of the deck. In this way you are constantly challenged to learn the more difficult words without "re-learning" the ones you know already. There are smartphone aps that do this for you, and this type of modern technology makes using this technique very easy. You can also learn anywhere at anytime for any period of time you have available since most of us don't go anywhere without our phones! Benny's preferred App is free. it's called Anki and its available for any device here:
https://itunes.apple.com/en/app/ankimobile-flashcards/id373493387?mt=8
I've tried it on a number of languages and it works very well.
Benny then discusses using music to learn English phrases, which I found interesting and uses a technique I have not seen before – could be fun too! He also advocates using what he calls "mini-scripts" which simply means that you write out 4 common questions that are used when first meeting someone whose first language is English and then memorizing each of them, together with typical answers.
Here's an example of a mini-script:
"Hello, how are you?"
"I'm fine thank you, and you?"
"Yes, I'm good. Where are you from?"
"I was born in Poland, in Gdansk"
See how you get the idea of how the language flows?
I recommend writing out a number of these min-scripts using the common phrases used by people whose first language is English. If you go to the quick lessons you will see many examples of typical mini-scripts from many different social situations. Create a  flash card for each answer and also use the memorization techniques we looked at earlier in this post. Combining each of these methods will allow you to learn much more quickly. If you can, find a native English speaker who can help with translation and the correct flow of words in your answers. Here are some mini-scripts that may help!

Chapter 4 is called "Immersion Without Buying a Plane Ticket"
I love this title since many people believe the myth that the best way to learn a language is to get on a plane and go visit or live in the country that speaks the language you want to learn. It's all about actually speaking a language with other humans and the age of the internet and smart-phones makes this easier than ever.
This chapter looks at various methods for creating the immersion environment and getting yourself as much exposure as possible to native speakers. Think about your day and how it is typically structured and then set about trying to give yourself the immersion environment as much as possible. Benny actually recommends http://couchsurfing.org to gain access to other language speakers. This is a site which allows budget travellers to connect with each other around the world and visit them by sleeping on their couch (hence the name of the site!) It's not for everyone but as Benny points out it's one of the world's largest social networking sites.
Personally I would have thought that the inimitable Facebook would be a good place to connect with native English speakers.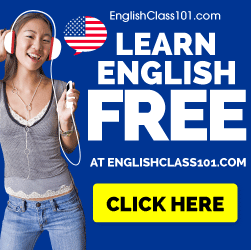 Other sites recommended by Benny include http://InterNations.org, which has meet-ups in major cities around the world and http://Meetup.com which has specific meet-ups for the purpose of practicing language. He even describes stopping complete strangers in the street and asking non-threatening questions such as directions to a specific place. Once someone replied he continued the conversation.
I think this might work in some cities in the UK but clearly it's reserved for the more confident.
If you want to see Benny and renowned polyglot Moses McCormick actually doing this then check out the video below. It's best to fast forward to around the 7 minute 30 second mark.
Benny describes setting yourself into a "virtual environment" where you expose yourself to the language you want to learn, in this case English.
He gives a number of examples of this "virtual environment" and this seems a great idea to me. For example find radio broadcasts from England or another English speaking country. My suggestion is to try either Radio 1 or Radio 2 from the UK…….these are the most popular stations and the range of English spoken is excellent. Another example is to find dubbed versions of your favourite television program. Listen to the radio and your favourite TV shows as often as possible – your English speaking and comprehension will improve dramatically.
There are also a number of Language exchanges where speakers of different languages can chat with each other. One example is http://italki.com.
Chapter 5 is called "Speaking from Day One"
The main advice in this chapter is clear if you want to learn to speak English – "Speak it from day one"
This means speaking English every single day with a native English speaker and immersing yourself with the language using media such as radio and TV shows. There are a number of tips here to speak English or any other language from day one. These include making a plan for your first conversation and using a basic phrase book to prepare starting phrases such as "How are you" and "What is your name?". The other tip is to also prepare a response to each question so it feels like a real English conversation.
Build up to more than one question-answer exchanges. If the person says something you don't understand then ask "Would you repeat that please, I am learning English" and they are likely to try and help you – which is exactly what you need!
Sooner or later you'll come across words or phrases that you don't understand and you should put these on flash cards to learn later. Never simply revert to your native language – speak English little and often.
Benny recommends keeping it simple and learning "I want", "you want", "I can" and "you can". These can be used in many situations and also connect other words and phrases.
In many cases a phrase such as "very good" is virtually the same as saying "fine", "delicious", "excellent", "super" etc.
The argument is that it's better to say something than absolutely nothing!
Remember that the whole purpose of language is to convey meaning, so if you can do that then you are fluent!
Always look for feedback from those native English speakers and don't be afraid to ask for it. Many English people are far too polite to correct a speaker whose native language is not English so it's always better to ask them for feedback if you get it slightly wrong. The more you do this the more you will improve.
The key is to learn what is useful to YOU and not standard phrases which are supposed to be applicable to everyone. Benny details some great advice in this chapter for trying a Skype conversation with a native speaker of the language you want to learn, which in our case is English.
As soon as you are able, use only English in your conversations. The sooner you do this, the faster the progress you will make in learning to speak English.
A great resource for learning is the website http://RhinoSpike.com
This is an online language learning community tool that lets users around the globe connect and exchange foreign language audio files. It allows you to submit any foreign language text and then get it read aloud for you by a native speaker. Nice!
Chapter 6 is called "Tips for Starting Specific Languages"
This is an interesting chapter where Benny explains that you actually know more than you think. He talks about cognates which is a word which means a word that looks, sounds and means the same as the word in another language. As an example, consider the Spanish word "posesion" which means "Posession" in English. See how similar they are?
It get's even easier since in many languages there are complete phrases which are very similar to the same phrase in English. Let's say you are Romanian. Here is one Romanian phrase together with its English equivalent.
Romanian – alergic la antibiotic
      English – allergic to antibiotic — [a-ler-JIK -too-an-tee-by-otic]
See how similar these cognates are? Here's another:
English – is permitted (is-per-mit-ed)
There are hundreds of such cognates in almost any language which match with English words. This means you probably already know hundreds of english words. Try googling "English Cognates" and you see most of them.
Another key tip is to learn English conjugations – don't worry, these are just simply how words change depending on who is doing the action. I recommend you learn the following English conjugations:
Can
Should
Would like to
Want to
These four conjugations will help you many times when speaking English.
Chapter 7 is called "From Fluency to Mastery"
Most people who reach fluency tend to get lazy and don't go on to master their chosen language. Mastery means reaching the C2 level as described earlier. This is the point where traditional language learning starts to become much more useful. Notice how the method that Benny describes is the opposite to what most people do:
Traditionally people learn words, grammar and verbs. Then they try to speak with native speakers.
Benny's method puts this the other way around. Speak with native speakers and immerse yourself in the English language THEN learn grammar, verbs, sentence structure etc.
I like this as a method……and having tried it wit learning other languages I can say it works very very well. My preferred method to achieve mastery is to read the English language, preferably books, magazines or newspapers which are considered "harder" to read. Try reading a copy of "The Times" newspaper. When you come to a sentence or word you don't understand then ask for help from a native English speaker.
Every once in a while take a formal examination in English to understand the level you are at and what further improvement is required. This gives a very objective measure of your progress.
Chapter 8 has the most interesting chapter in the whole book. It's called "How to Get Mistaken for a Native Speaker"
Despite the fact that you might have reached C2 mastery it's likely that you still have an accent from your native language. Benny talks about the importance of clothing, body sense, facial expressions and body language. The more these approach that of a native speaker of English the more likely you are to be mistaken for a native speaker of English.
Benny gives several excellent examples of blending into the local native culture.
Another example he discusses is singing your accent away. Now this was a new way of looking at the issue but I could see how it would work. Listen to the four members of Abba when speaking, particularly from around the time of their Eurovision win and you'll certainly hear a Swedish accent. Then listen to their music from the same era and the accent almost disappears to be replaced by an American/English accent!
Many parts of the British Isles have strong accents and some are relatively easy to mimic. Take an example:
the word "my" is typically pronounced to rhyme with "buy"
Some English speakers turn this into "ma" when they speak quickly (Benny points out that the Irish even go as far as pronouncing it "mee"
Benny advocates trying a music or singing teacher to help with this aspect of learning. This is a very interesting concept and one website that can help here is: https://www.libretto.io
This is a relatively new site but I really like the concept: as a user you add songs which are sung in your native language. You listen to other songs in the language you want to learn. You can get the translation into your own language and users can share playlists with each other.
Chapter 9 is entitled "Hyperpolyglot: When One Is Just Not Enough"
A hyperplyglot is someone who can speak several languages. Although this chapter was interesting I found it just interesting but not particularly useful. Several hyperpolyglots are discussed and I would suggest that if you wish to see them in action then type in the word "hyperpolyglot" into Youtube.com and watch some of the results.
Chapter 10 is the final chapter and it is called "Free and Cheap Language Learning 2.0"
Benny discusses many of the commercially available language learning courses such as Rosetta Stone, Lonely Planet, Berlitz, Michel Thomas and Assimil. I won't tell you his recommendations since that would best coming from him but some are certainly much better than others. The idea is to speak English fast.
Also discussed are the use of Google Translate and book based dictionaries. I hadn't thought about it but Benny describes both the traditional bilingual dictionaries (English-Indian or English-Romanian for example) and the monolingual dictionaries (English-English, or Spanish-Spanish). When more advanced in your language learning then Benny recommends moving to the monolingual variety.
RESOURCE LIST
Please note that some of the links below are affiliate links which means if you buy through them then you don't pay any more but I get a small commission. I do spend several hours updating this website and providing free content so It would be great if you use the link as a small thank you!
Fluent in 3 Months: How Anyone at Any Age Can Learn to Speak Any Language from Anywhere in the World
How to Develop a Super Power Memory