Fluency!  That magical word that many people strive to attain, but never quite manage to get there.  You see, learning how to speak English fluently is not just a matter of reading text books, learning grammar and practicing with your English teacher.  Oh no.  It's about getting out there – getting down and dirty with those for whom English is their first language.  Because to speak a language fluently is about understanding all those grammatical errors that most people use on an everyday basis, understanding slang and getting into the psyche of the people who speak it.
Now then, before you run fleeing to the hills at that last paragraph, it is possible to do a great deal to help yourself learn how to speak English fluently.  But, and this is quite a bit but, you do need to have a good grasp on the language first before you can hope to become half way to being called 'fluent.'
So – if you've read and understood the above, then you're pretty much on the way to being fluent anyway, because we've pulled no punches in the 'understanding' stakes.  But for those who are frowning at some of the phrases, then this should help you understand exactly what we mean by 'being fluent.'
The following are some top tips about how you can immerse yourself into the language, and really do your utmost in learning how to speak English fluently.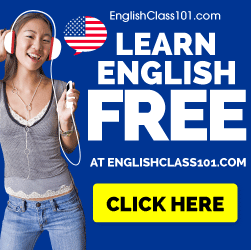 Watch and record current comedy acts.  Certain TV shows – like Mock the Week, Argumental, Grumpy Old Men and similar are excellent shows that use healthy doses of sarcasm, up to the minute phrases and slang, along with playing on words in a manner that only those fluent in the language would understand.  And whilst you might not understand everything at first, by immersing yourself in these types of conversations – along with hearing the audience laughing when something funny is said – will help you begin to understand.
Talk to young people.  How often have you heard the older generation in your own language bemoan the fact that the youngsters of today speak a different language?  Well, the same exists in English.  And if you want the most up to date and current phrases being used, then have conversations with teenagers.
Read the gossip magazines.  Yes – really!  These will be full of the grammatical errors that are considered to almost be correct English, they are used so regularly.  Not to mention using phrases such as OMG and 'my bad' – which technically make no sense at all, but are understood by any fluent speaker.  That's short for 'oh my God,' in case you didn't know, and 'my bad' means 'oops, sorry, that was my fault.'
As you can see, it's not going to be an easy task, learning how to speak English fluently.  But if you've got to the stage where you can hold conversations and pretty much understand all that is being said around you, then it's time to move your language skills up to the next level.
After all, if you don't do that, then you'll have no choice but to admit that it's 'your bad!'