When speaking English as a foreign language, are you struggling with mumbling? Does your tongue get twisted? There are many things you can do to improve your English speaking skills, the good news being…all of them are fun! For starters, you'll need a computer with Internet access and earplugs…here are some ideas.
Listen and Repeat
Thanks to the Internet we're able to get information on anything we want. If we apply this tool wisely, we'll be able to improve our second language speaking skills as well. There are many websites where you can listen to English speaking audio. Say you go for YouTube, which we're sure you know how to use. Now, type anything related to English conversations and look for a video. It's very easy…just click on play, listen, pause, and repeat. Here are some ideas of keywords that will lead you to useful videos for this purpose (type them on the YouTube search engine): "English accent", "BBC News". If you find it more fun, look for pieces of British sitcoms: "Doctor Who", "Little Britain", "Drop the Dead Donkey", "Peep Show", or also movies: "Bridget Jones' Diary", "Monty Python's Life of Brian", "Death at a Funeral", etc.
Record & Listen to Yourself
We know no one likes to listen to themselves, but if you're able to spot your weaknesses, then you'll be able to correct them. You don't need a fancy device, if you have a phone with voice recording or anything similar, you can use that.
Meet Natives
The Internet has also given us access to social networks like Facebook, Twitter, etc. and audio/video calling tools like Skype. There are many things you can do to meet English natives who will be willing to do a skype session with you: look for someone interested in learning your language (by joining a language-exchange Facebook page, for instance), or join any other page, for example of an English city, and start posting and talking to people.
Listen to different accents
By listening to different accents, you'll get to the point where you'll be able to tell the slight differences that are obvious for natives and challenging for English learners. However, if you get to this point, your oral and listening skills will have improved significantly. Look for YouTube videos showing different accents throughout the United Kingdom (Scotland, Wales, Received Pronunciation, Cockney, etc.) Do the Same thing but with accents throughout the U.S. (southern, western, etc.).
By Ivana Vitali 
Ivana represents listenandlearnusa.com and likes to post about language learning. Listen and Learn provides language lessons across USA and Canada, for example English classes Miami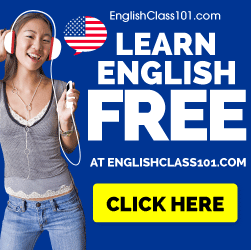 Related articles