It can be a big challenge when you decide to learn to speak English.  Not only to you have to cope with the language itself, but when you finally become confident enough to practice your new found skills by talking to the natives, you then have to cope with the multitude of different accents that exist.
And even for a native English speaker, understanding some of the broader accents can make understanding a challenge in itself!
But don't let obstacles such as this put you off in your efforts to learn to speak English.  Confidence is one of the biggest parts of discovering and speaking a new language.  And pretty much every person you try out your newly learned skills on will be happy to help.  After all, it's a compliment to every English speaker that a person wants to speak their language.
Tips to help you understand
There are many things you can do to aid your understanding.  So if you're having a conversation with English speakers and find you're struggling a little, try some of the following.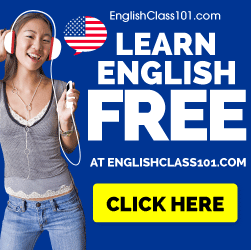 The easiest thing to do is to ask the person talking to slow down.  We all tend to gabble on and just assume that everyone is keeping up.  So smile and just ask politely if they could talk a little slower to allow you to keep up.  A request such as this usually gets you an apology, followed by slower speech – at least for a little while.
If you don't understand something – say so.  Most people will be more than happy to explain in different words, meaning that one way or another you'll get to comprehend what they mean.  And by doing so, you also enlarge your own vocabulary in the meantime.  As you learn to speak English you'll get to realise that this is one of the most powerful learning aids that's available to you.
Watch the speaker.  Actually seeing a person forming the words helps with understanding on a sub-conscious level.  If you don't believe this, try talking to someone in your own language, but ask them to cover their mouth so you can see it.  You'll be amazed at how much more difficult it is to understand them.
Repeat what the speaker has said.  If you think you might have misunderstood, don't be afraid to say it again yourself.  You can phrase it as a question, such as – "did you really say that ……" People on the whole are happy to repeat themselves, and knowing that they might be helping you in your quest to learn to speak English makes them even more willing.
Most importantly – don't panic!  If you make a mistake, or misunderstand what someone has said, then it's no big deal.  In fact, you'll probably end up having a laugh about it.
[easyazon_block add_to_cart="default" align="center" asin="B008HRNEZQ" cloaking="default" layout="top" localization="default" locale="UK" nofollow="default" new_window="default" tag="wwwebookwoorg-21″]So relax, get out there and speak to as many native English speakers as possible – whatever their accent.  The more you practice, the better you'll get – it's as simple as that.  Once you relax into it, you'll realise that it's actually possible to have fun as you learn to speak English.