There are a number of different entry requirements to work (and therefore live) in the UK.  Whether or not you qualify depends on a number of different factors, not least the country from which you come from.  Different rules apply depending on whether or not you're a citizen of an EU country.
For those from an EU country
If you are from the European Economic Area (EEA), or Switzerland, then both you and your family have a right to live and work in the UK as long as:
You have the financial ability to support both yourself and your family (your family is considered to be your spouse, children and grandchildren under 21 years of age if they are dependent on you, and the parents and grandparents of both you and your spouse).
and
You have employment and the right to work here (in some cases it might be necessary to first obtain the right to work in the UK – as of 28/10/2011 only nationals of Romania and Bulgaria need to obtain a right to work permit).
For those who are not from an EU country
If you are a national of any other country then different rules apply.  The following are ways that you can apply and qualify to both work and live in the UK, along with dependent family members:
High Value Migrant

:  This is determined by a points-based assessment system.    For those who qualify, a job offer is not necessary to come or remain in the UK.  This scheme applies to exceptionally talented people (such as those in the fields of sports or the arts), investors, various entrepreneurs and graduates from UK universities.

Skilled Worker

:  Once again, this is a points based assessment system, but this applies to those who have been offered a position of employment by a UK company.  There are four different categories under this scheme.  These are; General (and apply to salaried positions under £150,000 per annum), Minister of Religion, Sports Person and Intra Company Transfer.

Temporary Workers

:  This scheme is, as the name implies, for temporary workers and residence in the UK in a variety of different roles.
There are also other routes into working and living in the UK.  These include domestic workers and those who represent overseas businesses.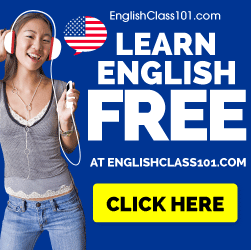 Special circumstances also exist for nationals of Turkey.  Because of the country's agreement with the ECAA, if a Turkish national meets the relevant requirements they can apply to live and work in the UK in order to establish themselves in business.  For those who are already working in Britain legally there are also certain rights that have been assigned to you.
One other way to live and work in the UK is for those who are citizens of a Commonwealth country and have UK ancestry.  By this it means a parent or grandparent who was born in the UK.  If you qualify under this scheme you'll be granted a living and working visa for up to five years.
These are very brief guidelines as to the different schemes available to work and live in the UK.  For full details visit the Home Office UK Border Agency website at http://www.ukba.homeoffice.gov.uk