If you are about to take an English test and still need to improve your English in order to prevent failing an English test then please read this story.
I thought it would be good to tell you about my thoughts when it comes down to speaking English and learning how to speak it, and maybe this is useful for you. I am from the Netherlands and therefore have always been exposed to the English language. "But how come", you must think, as they do not speak English but Dutch in the Netherlands.
Well I have a theory about different nationalities and why some of them are better in English as opposed to others. You see, in the Netherlands we have a lot of American television and everything comes with Dutch subtitles. Unlike Germany, France or even Spain, everything is dubbed, or synchronised as you may also want to call it. The series of movies are still from the United States but you do not hear the actor's real voice as this has been dubbed by a German, French or Spanish voice-actor. Although this is a money making business, it does not necessarily help to improve your English, as you are not exposed to it, as much as the Dutch, for example are. By the way, ever wondered why people from Scandinavia are also pretty good in speaking English? Again, they've got their own subtitles and hear the English language!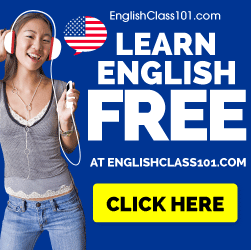 My most useful tip would therefore be to start watching movies, or to listen to UK or USA radio stations when you are at the office or are at home, sitting behind the computer. This isn't just a thing that you need to do for one of two hours a day, you need to make this your lifestyle, your routine, no more dubbed movies – put it on English!
In the beginning you may find it difficult to understand it but the more you listen to it, the more it make's sense, because really – the English language is not that difficult.